From a trusted global brand, this user friendly resource encompasses everything that you need to improve your pupils' mental maths skills. Including exciting classroom challenges for children and effective feedback for teachers, mental maths has never been so simple!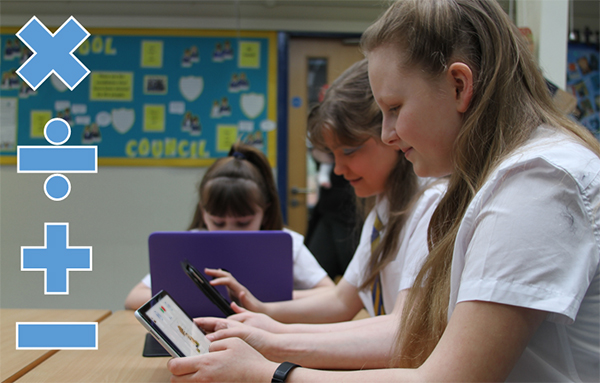 Improving your pupils' mental maths, one topic at a time
Get children excited with our range of mental maths topics from Multiplication, Division, Addition, Subtraction and Decimal Arithmetic based activities.
The variety of the topics aims to give your pupils a well-balanced, comprehensive view of the four basic operations of arithmetic. Our activities focus on enhancing speed and accuracy in live challenges like Beat the Clock, Perfect 10 and Play Worldwide. Our diagnostic and remedial feedback highlights areas of learning that require improvement that pupils can then practice.
Are you a UK state funded school? Click below for free access.
10ticks Hall of Fame Challenge
---
Why not try and get on this month's leader board? Hundreds of children and schools around the world take part in our monthly leader board competitions.
It's quick and easy to set up. Thousands of tables questions are answered correctly each month, as schools practise their mental arithmetic and have fun doing so. You can also encourage other schools in your area to get involved. See who finishes higher on the school leader board!
Live September Hall of Fame
22 810 621 questions have been answered!
| | | |
| --- | --- | --- |
| Pos | School Name | Correct * |
| 1 | Warwick Junior School | 59615 |
| 2 | Sacred Heart Primary School, Luton | 17232 |
| 3 | Loanends Primary School | 9212 |
| 4 | Internationella Engelska Skolan Uppsala | 4138 |
| 5 | Ysgol Pant y Rhedyn | 1914 |
* Questions answered correctly by school's pupils.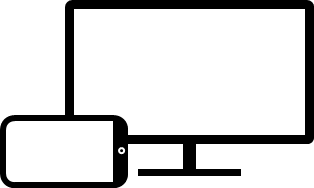 Multi-Device Friendly
Mental Maths can be accessed from many different platforms. We are fully compatible with Windows, Mac, iPads, tablets and iPhones.

Teachers Trust in 10ticks
Hundreds of teachers and schools across the world have signed up to 10ticks. We are fully mapped to the UK curriculum.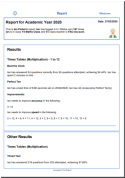 Progress Reports
Get personal development reports on pupils whilst children receive instant feedback on areas of improvement.


"We have seen great engagement and positive progress in their performance, it's pleasing to see pupils get faster and faster at answering the questions."
Mental Maths Teacher, The Old School Henstead
Keep in touch and connect with us on social media
Check out our new daily game #Problematick
Check out our #FridayPuzzle every week at 10am on Twitter.
Keep up to date with 10ticks News here!
Looking for our world famous 10ticks maths worksheets? Go to our regional sites for maths worksheets that deliver the local national curriculum.